Inventory Filter
Keystone Springdale Summerlands For Sale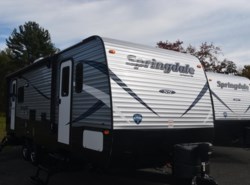 14
0
Diamond RV Centre, Inc. - West Hatfield, Massachusetts
SUMMERLAND SERIES PACKAGE SUMMER PACKAGE LED TELEVISION POWER TONGUE JACK 15" SPARE TIRE KIT ALUMINUM WHEELS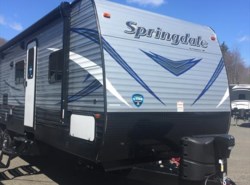 13
0
Diamond RV Centre, Inc. - West Hatfield, Massachusetts
SUMMERLAND SERIES PACKAGESUMMER PACKAGEPOWER TONGUE JACKALUMINUM WHEELS15" SPARE TIRE KIT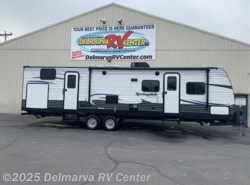 22
0
Delmarva RV Center - Milford, Delaware
2017 Summerland by Springdale Model 3030BH Travel Trailer. Folks, this is one of the cleanest late model bunkhouse trailers you will ever find!! It sleeps 11 people, has two slide outs, and great options! Let me give you a quick tour. In the front of the u ...
Sale!
In Stock
New Arrival
Recent Trade-In
More Info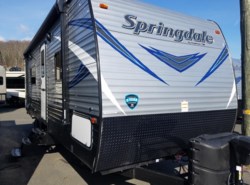 9
0
Diamond RV Centre, Inc. - West Hatfield, Massachusetts
SUMMERLAND SERIES PACKAGESUMMER PACKAGELED TELEVISIONPOWER TONGUE JACK15" SPARE TIRE KIT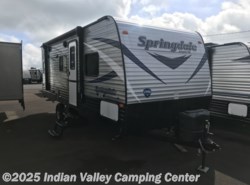 29
0
Indian Valley Camping Center - Souderton, Pennsylvania
Vacation is the dream we carry with us throughout the year. It is the escape from our day to day cares and a place where we connect with those we love. Vacation is not just a location; it is a state of mind. When you are ready for vacation, Summerland take ...
Best RV Center - Turlock, California
The following is a list of Additional Options besides the Standard Features come with the unit are: + 2019 SPRINGDALE SUMMERLAND 1750RD + DECOR- SUMMERLAND 2019 - CHESTNUT + 14" SPARE TIRE KIT + 2 STABILIZER JACKS + RVIA
Best RV Center - Turlock, California
The following is a list of Additional Options besides the Standard Features come with the unit are: + 2019 SPRINGDALE SUMMERLAND 1750RD + DECOR- SUMMERLAND 2019 - CHESTNUT + 14" SPARE TIRE KIT + 2 STABILIZER JACKS + RVIA
Best RV Center - Turlock, California
The following is a list of Additional Options besides the Standard Features come with the unit are: + 2019 SPRINGDALE SUMMERLAND 1750RD + DECOR- SUMMERLAND 2019 - CHESTNUT + 14" SPARE TIRE KIT + 2 STABILIZER JACKS + RVIA
Best RV Center - Turlock, California
The following is a list of Additional Options besides the Standard Features come with the unit are: + 2019 SPRINGDALE 1750RD + DECOR - SUMMERLAND 2019- CHESTNUT + 14" SPARE TIRE KIT + 2 STABILIZER JACKS + RVIA
Best RV Center - Turlock, California
The following is a list of Additional Options besides the Standard Features come with the unit are: + 2019 SPRINGDALE 1800BH + Decor ¬ Summerland ¬ Bark + 14" Spare Tire Kit + 2 Stabilizer Jacks + RVIA